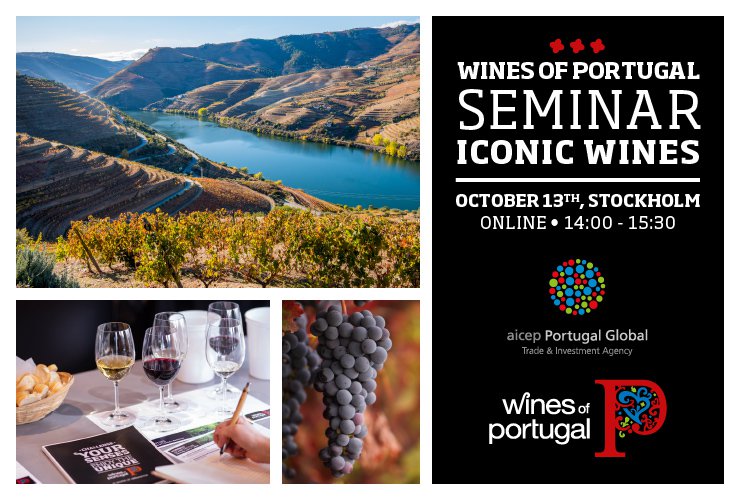 Event description
In compliance with the 2021 Promotion Plan, Wines of Portugal will organize 2 Online Seminars with the aim of increasing the knowledge and notoriety of the Wines of Portugal brand, as well as increasing the list of Portuguese Wines present in the Importers portfolios, wine lists from restaurants and wine bars.
The 2 Online "Wines of Portugal" Seminars will be held in Stockholm, at the AICEP facilities.
The sessions will be conducted by Wines of Portugal Wine Educator, Sofia Salvador. Producers / Oenologists will have the opportunity to connect online, so they can explain their wine directly to the session's guests, as well as promote a conversation / discussion on the topic at the end of each session.
2 Online Seminars with 2 different themes and target audiences according to the following:
1 Seminar for Importers and Private Agents: Tasting of 8 Sparkling Wines - Wines from various regions, the session is aimed at 8 importers / Private Agents;
1 Seminars for Sommeliers and Journalists: Tasting of 8 Still Wines - Old Wines, Rare Grape Wines, Natural Wines, Wines from lesser-known regions in the Swedish market, the session is aimed at 8 Sommeliers and Journalists.