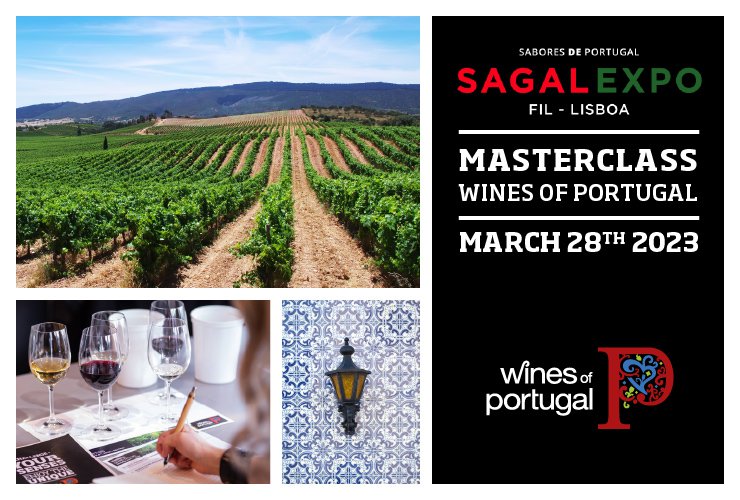 Event description
From the 27th to the 29th of March 2023, the 2 nd Edition of SAGAL EXPO - International Flavors of Portugal Export Fair will take place at FIL (Parque das Nações) in Lisbon, which aims to make known and internationalize brands and Portuguese products thus valuing Portuguese companies in the world.
This event is aimed exclusively at exporting and doing business, with foreign markets being a priority for all Portuguese companies at the moment.
SAGAL EXPO and WINES OF PORTUGAL have established a partnership agreement and in this context WINES OF PORTUGAL proposes to develop a Masterclass on March 28th guided by its Wine Educator, Sofia Salvador, and particularly aimed at buyers, distributors and opinion leaders interested in the potential and differentiating characteristics of Portuguese wine and who seek more up-to-date information on the specificities of the regions and wines.