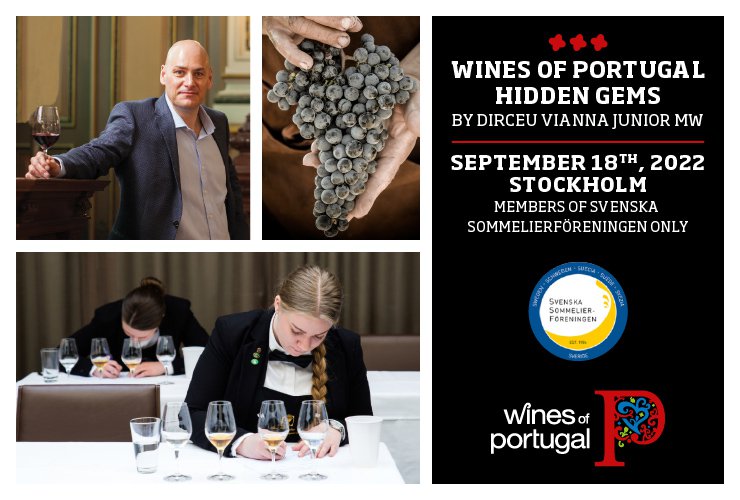 Event description
Wines of Portugal is one of the sponsors of Svenska Sommelierlandslaget "Swesomm" (Swedish Sommelier Association) that organized the election competition for the best Sommelier of the year 2022 , where the Best Sommeliers of Sweden gathered, with the aim of selecting the Best Sommelier of Sweden 2022.

The championship final took place in Stockholm at the Sergel Hub on April 3, 2022 and the winners of the 2022 edition were:
1st. Emma Ziemann
2nd. Martin Mortensen
3rd. Elliot Björkman

Among the various communication and educational cooperations, established with the Association of Sommeliers, there is also the opportunity to present a Masterclass with the theme "Hidden Gems" guided by Dirceu Vianna Junior MW.
This session will be in person and directed exclusively to members of the Swedish Sommelier Association (Svenska Sommelierlandslaget "Swesomm"), on September 18, at Restaurant W by WIJNJAS.