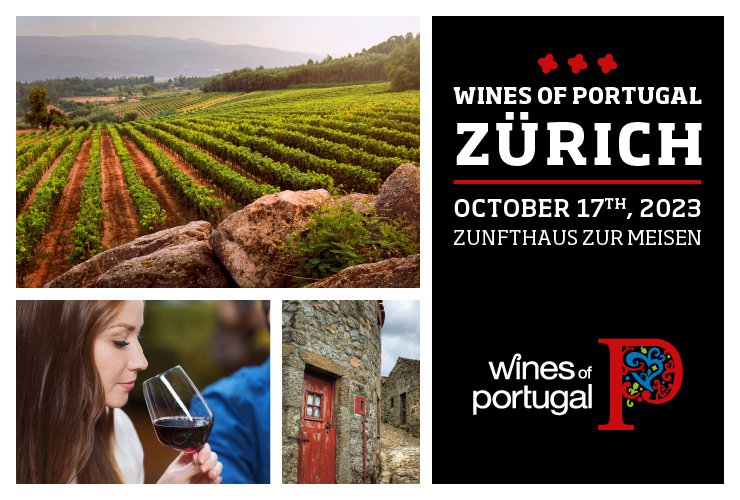 Event description
In order to identify new business opportunities for producers with and without distribution in Switzerland, Wines of Portugal will organize the Grand Tasting of Portuguese wines in Zurich.
This tasting will take place on October 17 at the Hotel Zunfthaus Zur Meisen and is aimed at 250 professionals with a focus on importers, distributors, KOL and major premium chains on and off trade, as well as consumers with high purchasing power, not forgetting specialty journalists and members and students of associations and schools of hospitality and tourism. The tasting will be divided into two parts, one for professionals (2:30-4:30 pm) and one for final consumers (4:30-7:00 pm).
Before the tasting, there will also be a seminar for professionals, led by Thomas Vaterlaus, which will propose pairings with local and international dishes, in order to explore the gastronomic versatility of Portuguese wines.