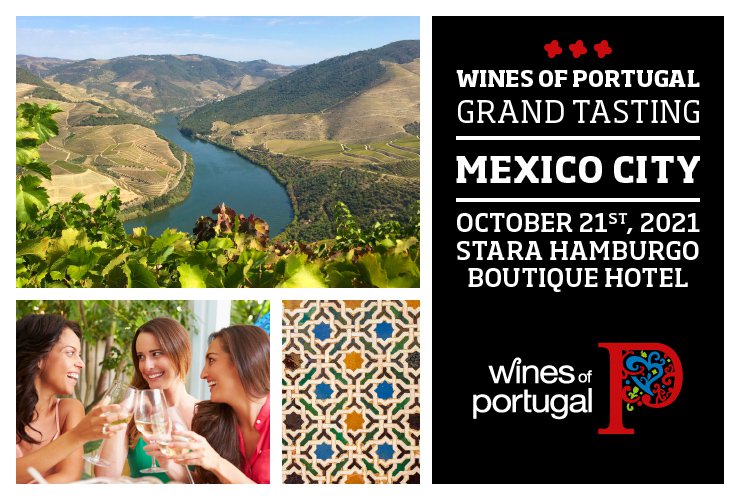 Event description
In compliance with the Promotion Plan approved for 2021, and with the aim of identifying new business opportunities for Producers, Wines of Portugal will organize the Grand Annual Wine Tasting of Portugal in Mexico City, on October 21 at Stara Hamburgo Boutique Hotel on CDMX.
This Tasting is intended for Producers with and without distribution in the Mexican market, who will have the opportunity to contact On and Off Trade professionals and Mexican press professionals.
The event will also feature a Masterclass for professionals and a moment dedicated to consumers.