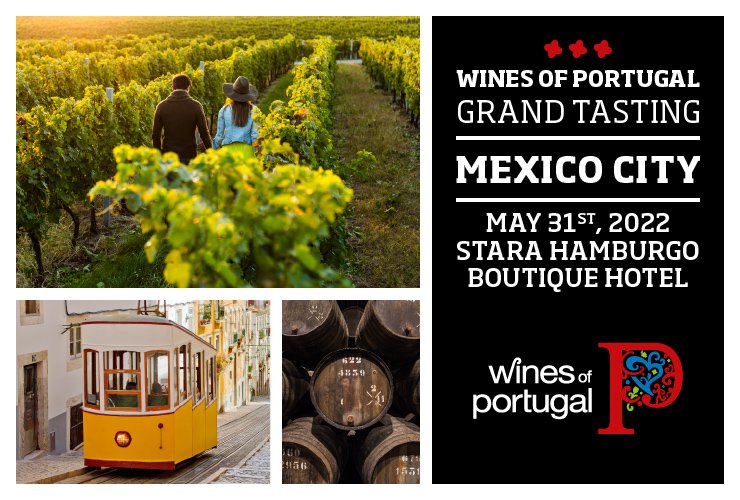 Event description
With the aim of identifying new business opportunities for producers, Wines of Portugal will organize the Grand Tasting in Mexico City on May 31, 2022.
This Grand Tasting is intended for producers with and without distribution in the Mexican market, who will have the opportunity to meet with about 200 guests: qualified on and off trade professionals, with a focus on the HORECA channel, importers, distributors and wine stores; students and teachers from hotel, tourism and hospitality schools, as well as Wine Academies; informed, cosmopolitan, sophisticated consumers looking for novelty and identity, situating their purchase in the medium-high and high segment, with a clear focus on the foreign communities residing in the city, as this is where the demand and consumption of imported wines is concentrated.
The event will also include a Seminar for on and off trade professionals, guided by Sommelier Georgina Estrada.