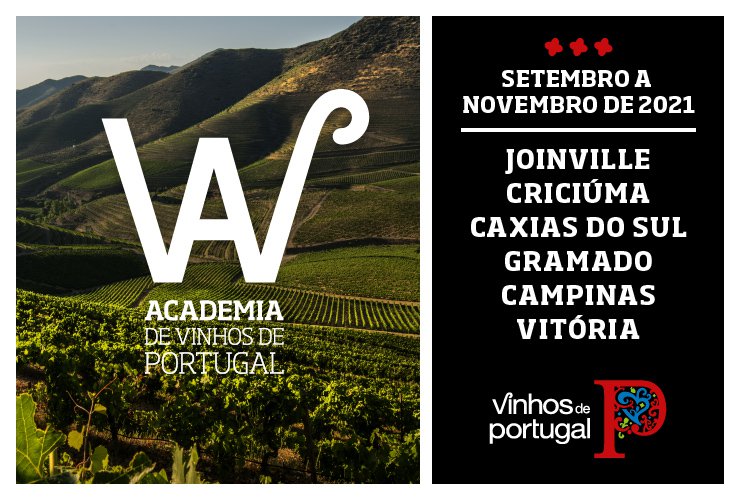 Event description
Wines of Portugal will organize a set of educational actions aimed at increasing knowledge and awareness of the Vinhos de Portugal brand, among professionals and consumers in the Brazilian market.
Six training actions will be held within the scope of the "Wines of Portugal Academy", initiation level, in the following cities: Joinville (September 21), Criciúma (September 23), Caxias do Sul (September 27), Gramado (4 October), Vitória (9 November) and Campinas (11 November).
The training will be guided by Maurício Roloff, professor at UNISINOS University, wine journalist and partner of the "Instituto Brasileiro do Vinhos" and by Eduardo Araújo, sommelier since 2007 by SENAC Santa Catarina, Certified Sommelier by the Court of Master Sommeliers in tasting in California and WSET Level II. He also works in the area of ​​education, conducting lectures, as well as writing about wines in the Jornal "Imagem da Ilha" and in his personal blog. These actions are aimed at around 20 trainees in each city and will last for 3 hours. The training sessions will be organized in face-to-face format, ensuring proper distance, hygiene and safety between participants.