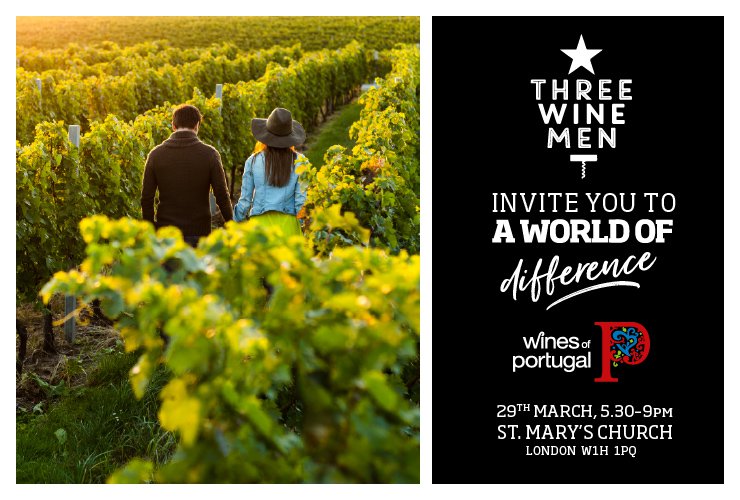 Event description
The Wines of Portugal Grand Tasting in London, after the exclusive part for Professionals, will be followed by a tasting open to British consumers, which will take place from 5pm to 9pm. This moment has the exclusive stamp of the "Three Wine Men", who will be associated for the second time to an event promoting the Wines of Portugal. The influential group of journalists in the United Kingdom have been organising and promoting events under their own brand, and have agreed to be associated once again with an exclusive event in a wine-growing country.
Oz Clarke, Olly Smith and Tim Atkin MW are the founders of the Three Wine Men, of which there are currently five, including Susie Atkins and Tom Surgey.
End consumers with a pre-paid ticket will have access to a 100% Portuguese immersion, with the special presence of these journalists, who will accompany attendees throughout the event. It will also be the perfect opportunity for producers and their importers to be in contact with these LOP and make their products and/or projects known in a more informal, open and sharing environment.