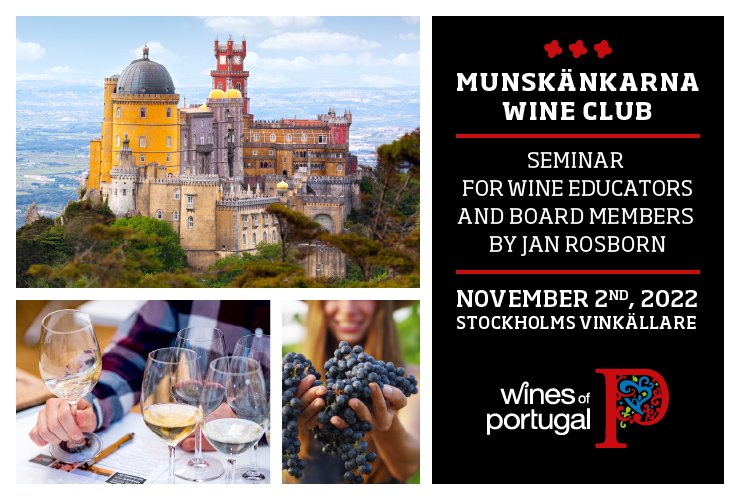 Event description
As part of the 2022 Promotion Plan and with the aim of increasing awareness and notoriety of the Wines of Portugal brand, 1 Seminar will be organized, with Wine Educators from the Munskänkarna Club, during the month of November.
Munskänkarna is one of the largest wine clubs in the world, with its 30,000 Swedish members. The association's main goal is to increase awareness and knowledge about wine and other fine beverages, and to work for good and moderate drinking habits. To achieve these goals, Munskänkarna organizes wine tastings, wine courses, and publishes the member magazine In Vino with six issues per year.
The participants will be educators who have their own seminars for members of the organization, many of the participants work with wine or are active opinion leaders within food and wine.

The sessions will be led by Jan Rosborn **
** Speaker's Biography: Jan Rosboorn
Jan Rosborn has worked professionally in the wine industry for over 25 years, among other things as a wine writer and as a speaker at Restaurant Academy sommelier trainings. Jan has a long relationship both with Portugal as a wine country and with Wines of Portugal. Jan held the last Wines of Portugal seminar in Stockholm for the members of the Swedish Sommeliers association in December 2021 and is a much appreciated speaker in Stockholm.