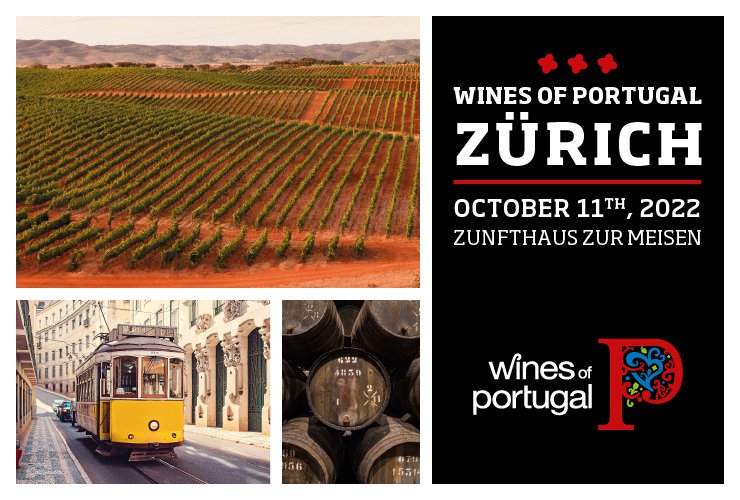 Event description
In order to identify new business opportunities for producers, with and without distribution in Switzerland, Wines of Portugal will organize its Grand Tasting in Zurich on the 11th of October 2022.
This tasting is aimed at 200 people among local professionals, consumers, opinion leaders and local and national media.
It will be divided in two moments, one for professionals (2pm-4:30pm) and another for consumers (4:30pm-7:00pm).