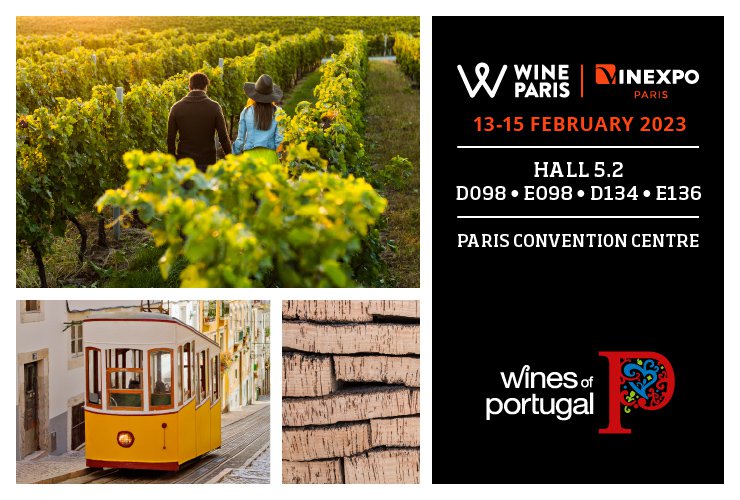 Event description
The Wines of Portugal will be present in the 2023 edition of Wine Paris & Vinexpo Paris with more than 100 exhibitors, tasting area, promotional activities and guided tours.
Vinexpo Wine Paris will take place from 13 to 15 February 2023, with 3 days dedicated to the world of wines and spirits. The event is exclusive for professionals in the sector and this edition will have the French chef, Guy Savoy, as host.
According to information received by the fair's organisation, the last edition was attended by 25,739 trade and industry members from more than 100 countries. The five main countries represented besides France were Belgium, the United Kingdom, Italy, the Netherlands and the United States.

The Wines of Portugal will double their presence, compared to 2022, occupying an area of around 800 m2 and will be distributed among six pavilions, once again highlighting the quality of Portuguese wines across borders. There will be three intense days of important meetings, discussions on relevant sector issues and business celebrations.