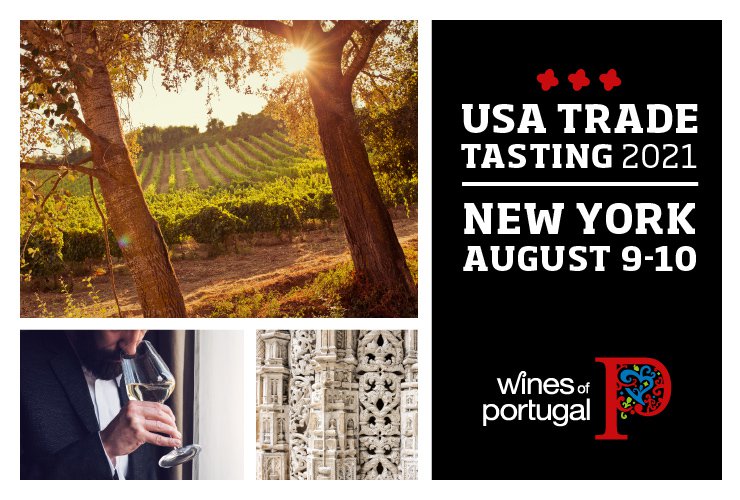 Event description
ViniPortugal will participate in the US Trade Tasting to be held in New York on 9 and 10 August 2021. The US Trade Tasting is an annual event organised by the Beverage Trade Network, which brings together small and medium-sized trade professionals - importers, distributors, retailers and the press - from the wine, spirits and beer sectors, with the aim of promoting new contacts, business opportunities and enhancing knowledge.
This year's edition will include the participation of 150 exhibitors and 1,000 guests, ensuring all the necessary security measures are in place, considering the pandemic context (only the tasting and 1 single seminar will be implemented, there will be no conferences / master classes; social distancing, monitoring of the movement of participants, hygiene stations, ensured).
In addition to being present on the 2 tasting days with 5 tables, Wines of Portugal will also be the only brand with a themed seminar for a selected group of 50 professionals.