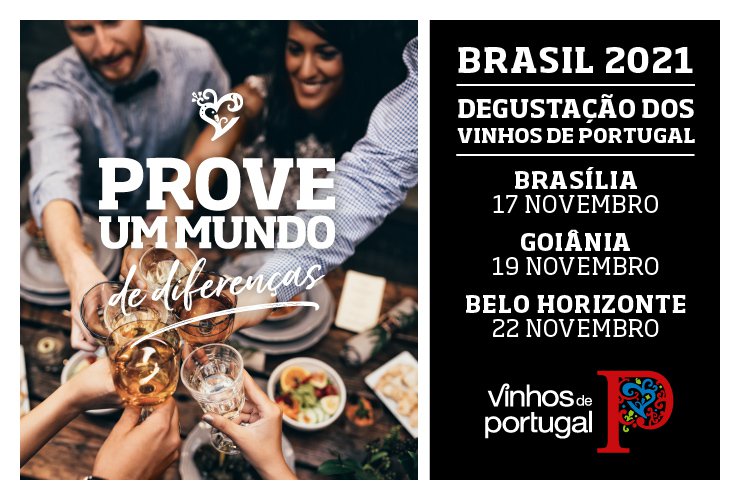 Event description
Aiming to identify new business opportunities for Economic Agents, with and without distribution in Brazil, Wines of Portugal will organize a Roadshow in 3 Brazilian cities. It is about the organization of Annual Competitions for a maximum number of 18 producers per share, by the following cities:

Brasilia (November 17th)
Goiânia  (November 19th)
Belo Horizonte(November 22nd)

These tasting events are aimed at local professionals and consumers.
In each of the tasting events , a seminar will be held for top-notch professionals and media.