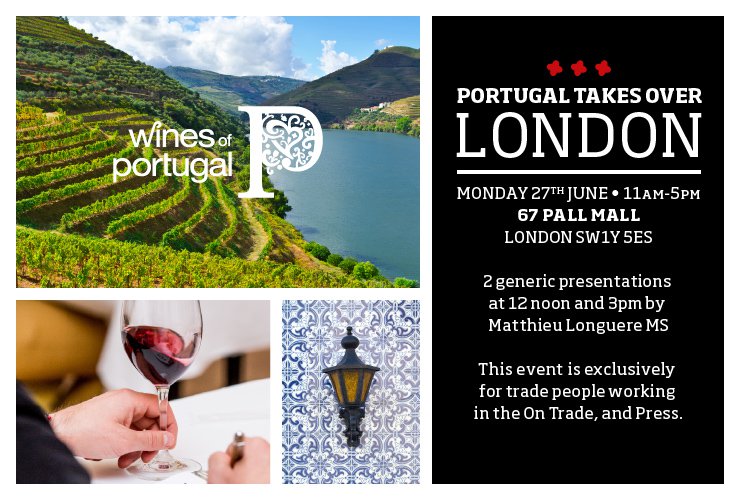 Event description
As part of the 2022 Promotion Plan, with the aim of identifying and creating new business opportunities for producers in the United Kingdom market, Wines of Portugal organised an action exclusively for On Trade and the specialised press of the market: Portugal takes over London! at the renowned 67 Pall Mall, on 27 June 2022.
This event, which took place from 11am to 5pm, had a walk around tasting format so that sommeliers and the specialised press could freely taste the wines that were presented in order of tasting.
Within the timetable established for this action, there were also two moments of generic presentation of Portugal (one in the morning and another in the afternoon, its regions and special characteristics, with the purpose of giving a general and essential knowledge of Portugal to an audience of approximately 100 professionals.
This action was limited to 69 wines in total and exclusive to producers with distribution in the UK market and whose wines were distributed in the English On Trade (HORECA) sector.