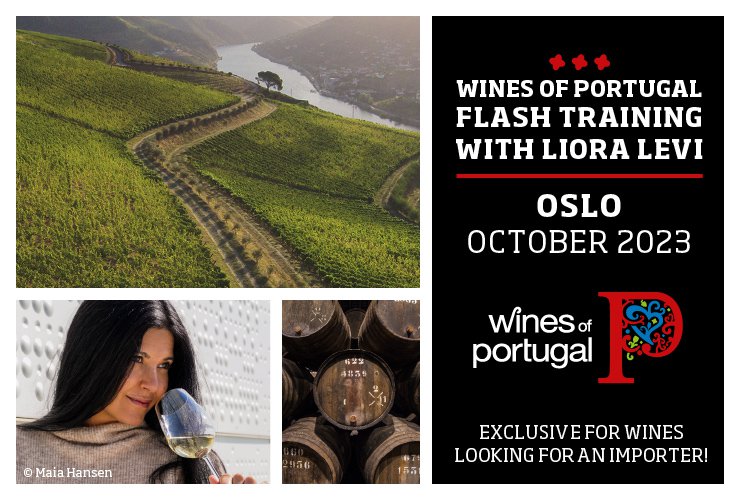 Event description
Wines of Portugal will organize with Norwegian importers, 2 private Masterclasses conducted by Top Sommelier Liora Levi*, called Flash Trainings, in Oslo, at 2 importers' offices, gathering buyers, sellers and VIP clients. Both actions can be recorded and broadcast in Live, so that restaurant customers can follow them.

The main objective of these actions is to make the Wines of Portugal known, boost sales in the monopoly/in restaurants, show the range and quality that the Portugal category has to offer to importers and motivate them to import more references.
10 wines will be presented in each session.


About the Speaker Liora Levi*:
Liora Levi is one of Norway's best known sommeliers and currently president of the Norwegian Sommeliers Association.